Computer Forensic Services
DRL forensic department specializes in data decryption and forensic data recovery, offering a unique level of service that is not provided by other forensic labs. If you are stuck with a device where most forensic tools fail, we can take it to the next level and help you move your investigation further.  
We offer our services to forensic firms, corporations, and private individuals with legal representation
Data Recovery Services
Our data recovery lab, services other data recovery facilities, corporations, and private individuals.
If you've lost your pictures or videos, documents, or any other important files from any type of computer or device, we can recover them. You only pay when we get the files you want *(Please see restrictions below)
---
Visit our YouTube Page!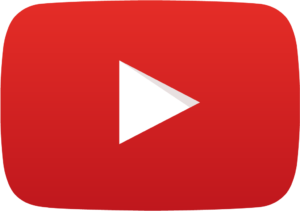 ---
With full Computer Forensics Certification, Data Rescue Labs Inc can not only recover your data but we can also provide computer forensics and expert witness services. We can investigate any digital device and provide full comprehensive reports that can be used in courts.  Out team is certified in the digital forensic field by ISFCE, and our certification and experience is indispensable in order to testify in court. We have been involved in many high-profie cases with a 100% success rate.
Data Recovery service for Toronto, GTA, Mississauga, Brampton, Vaughan, Markham, Georgetown, Orangeville, Caledon, Oshawa, Ajax, Pickering, and Woodbridge. Trust your data recovery to professionals, we have the equipment and expertise to handle almost any recovery job. Full clean room on premises.
Call us today for a free consultation. 1-877-681-4131
We are certified by
The International Society of Forensic Computer Examiners®
http://isfce.com
and
HTCIA (High Tech Crime Investigation Association) Ontario Chapter
* – In some cases, the customer is required to pay for hard drive donor parts
* – Phone/Tablet Data Recovery is NOT always offered with 'No Data – No Charge' guarantee. Forensic work requires a deposit. Data recovery may require a small depost as well. Please call us for details.