Data Recovery and Computer Forensics
If you've lost your pictures or videos, documents or any other important files from any type of computer or device, we can recover them. You only pay when we get the files you want *(Please see restrictions below)
---
Visit our YouTube Page!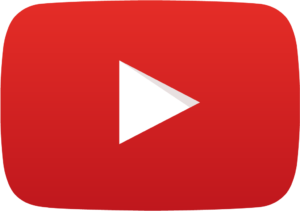 ---
Data Recovery for Windows, Apple Mac, Linux, Dead Hard Drive, Bad Sectors, Head crash, iPhone, Android, cell phone. Fully Certified Computer Forensics Examiners, computer investigations & cyber forensics.
With full Computer Forensics Certification, Data Rescue Labs Inc can not only recover your data but we can also provide computer forensics and expert witness services. We can investigate any digital device and provide full comprehensive reports that can be used in courts.
We can recover from any filesystem or platform eg;
Windows, Mac, Linux, NTFS, FAT, FAT12, FAT16, FAT32, HFS, HFS+, APFS, EXT2, EXT3, EXT4, RAID, SAS, SAN, SSD, USB, EXTERNAL, INTERNAL
Android, iOS (iPhone, iPad, iPod), Unix
Any RAID or SAN
Data Recovery service for GTA, Toronto, Mississauga, Brampton, Vaughan, Markham, Georgetown, Orangeville, Caledon, Oshawa, Ajax, Pickering, and Woodbridge. Trust your data recovery to professionals, we have the equipment and expertise to handle almost any recovery job. Full clean room on premises.
We are the one of very few that are truly able to recover data from Cell Phones, such as iPhone, Android, Blackberry, iPad and other tablets. We can recover deleted chats, text messages (SMS and MMS) and other deleted data. We have specialized equipment available only to law enforcement and forensic examiners that allow us to perform this service.
Data Rescue Labs Inc brings the expertise of the most highly skilled, professional recovery technicians combined with the knowledge of computer forensics to retrieve the data you need when you need it.
We specialize in Computer Forensics, Data Recovery, Secure Data Erasing and Forensic Data Recovery. With class 100 clean room available on premises and our extensive knowledge and expertise in Forensics Data Recovery, we can provide a fast, affordable and professional data recovery service. Confidentiality and Privacy of your data is guaranteed. We specialize in data recovery from all forms of digital media ranging from everyday computer hard drive crashes to the family pictures on your USB memory stick and cell phone data recovery. With the necessary tools and proven knowledge of digital media technologies, our lab ensures your data is successfully recovered.
We also specialize in mobile device data recovery and forensics. With more people switching away from traditional computers to mobile devices such as Smartphones and tablets. We try to stay at the forefront of this technology by providing data recovery and forensic services utilizing state of the art hardware only available to law enforcement.
We service GTA (Greater Toronto Area), Mississauga, Brampton, Vaughan, Markham, Caledon, Thornhill, Richmond Hill, Burlington, Oakville and more.
Call us today for a free consultation. 1-877-681-4131
We are certified by
The International Society of Forensic Computer Examiners®
http://isfce.com
and
HTCIA (High Tech Crime Investigation Association) Ontario Chapter
* – Only If required: Customer is obligated to pay for donor parts up-front.
* – Phone/Tablet Data Recovery is NOT offered with 'No Data – No Charge' guarantee