Computer Forensics Services and Forensic Data Recovery Services
At Data Rescue Labs, our forensic experts are trained in the latest tools and techniques to uncover hidden or deleted data on smartphones and computers. We use state-of-the-art tools such as Cellebrite UFED and Magnet Axiom, which are not available to the general public, to conduct thorough examinations of these devices.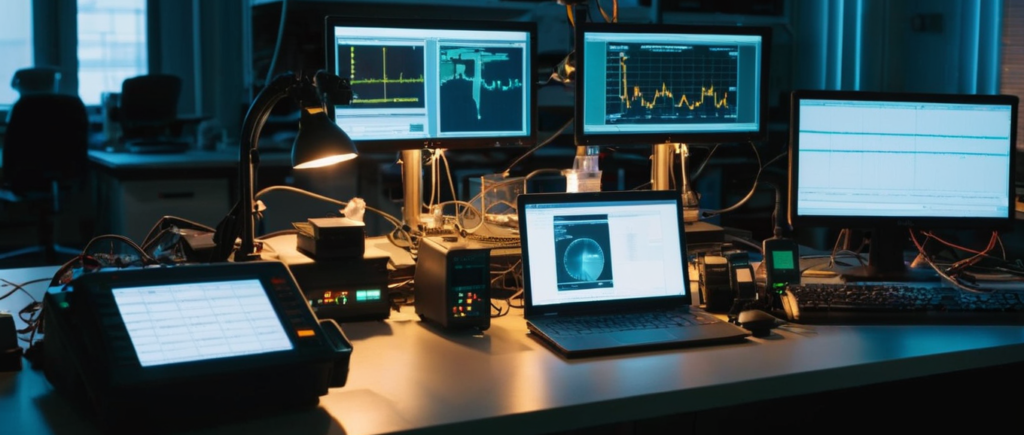 As technology evolves and these devices become more complex, so do the techniques used by criminals to conceal their tracks. Fortunately, our team is up to the task, with the skills and expertise to uncover the evidence left behind on smartphones and computers.
By using the latest forensic tools, we can provide a detailed profile of usage and help separate fact from fiction. This evidence is crucial in apprehending criminals and can be used in prosecution.
If you need help uncovering hidden or deleted data on a smartphone or computer, don't hesitate to contact Data Rescue Labs. Our team is ready to assist you and provide the expert forensic services you need. Contact us today to book an appointment.
We are also available for expert witness services.
What is an expert witness you ask? Wikipedia Link
An expert witness, professional witness or judicial expert is a witness, who by virtue of education, training, skill, or experience, is believed to have expertise and specialisedknowledge in a particular subject beyond that of the average person, sufficient that others may officially and legally rely upon the witness's specialized (scientific, technical or other) opinion about an evidence or fact issue within the scope of his expertise, referred to as the expert opinion, as an assistance to the fact-finder.[1] Expert witnesses may also deliverexpert evidence about facts from the domain of their expertise.[2] At times, their testimony may be rebutted with a learned treatise, sometimes to the detriment of their reputations.

In Scots Law, Davie v Magistrates of Edinburgh (1953) provides authority that where a witness has particular knowledge or skills in an area being examined by the court, and has been called to court in order to elaborate on that area for the benefit of the court, that witness may give evidence of his opinion on that area.[3]
We are certified by the The International Society of Forensic Computer Examiners®
We are also affiliated with HTCIA (Hight Tech Crime Investigation Association) Ontario Chapter