If you lost data, it is imperative that your device is turned off until it is brought to our location for physical imaging.
Below you can see some of our videos on this subject;
Android Data Recovery
Data Recovery on Android Phones, Smart Phones & Tablet Devices for deleted data.
Using Cellebrite UFED, we can acquire  the following data from Android devices:
Call History Log 
Text Message (SMS)  
Phone Book and Contact Extraction
Calendar and To Do List Extraction
Pictures, Videos and Audio Recovery (Limited to cached data only, see video above)
Phone Email and Chat Analysis
Multimedia Message Recovery
Social Networking
Recovery of User Lock Codes
SIM Card Cloning & Data Extraction
Physical Memory (Hex) Dump
Phone Full File System Capture
Detailed Use Analytics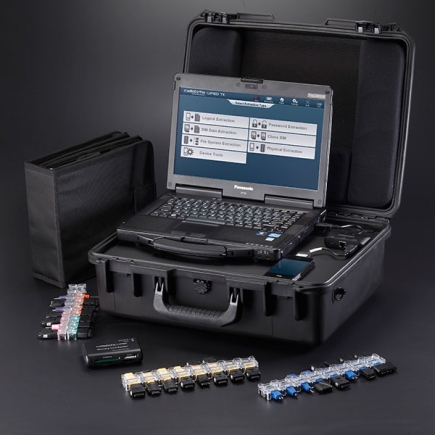 Cellebrite's UFED was the first in the mobile forensic industry to enable physical extraction and decoding from BlackBerry devices running OS 4-16. File system extraction, decoding, and decryption are supported for BlackBerry® 10 Backup.
Widest support for Apple devices running iOS3+
Physical extraction and decoding while bypassing pattern lock / password / PIN from Android devices including HTC, Motorola, Samsung Galaxy SIII family and more
Physical extraction from Nokia BB5 devices – password extraction from selected devices
File system extraction from any device running Windows phone 7.5 and 8 including Nokia, HTC, Samsung, Huawei and ZTE
The most powerful solution for phones with Chinese chipsets
TomTom trip-log decryption, and data extraction from other portable GPS devices
Obtain existing and deleted data: apps, passwords, emails, call history, SMS, contacts, calendar, media files, geotags, location information, GPS fixes etc.
Proprietary technology and boot loaders ensure forensically sound extractions
Handsets using all carrier technologies including CDMA, GSM, IDEN, TDMA and EDGE
Smartphone and PDA devices running all major operating systems including Apple iPhone, Google Android, Microsoft Windows Mobile, Blackberry, Palm, and Symbian.
For more information about Cellebrite Visit their website
We also now support most QNX based Blackberry devices. Q10, Z10, Z30 and more.
'No Data, No Charge' does NOT apply to this service.